CEDC+ WESTERN BALKANS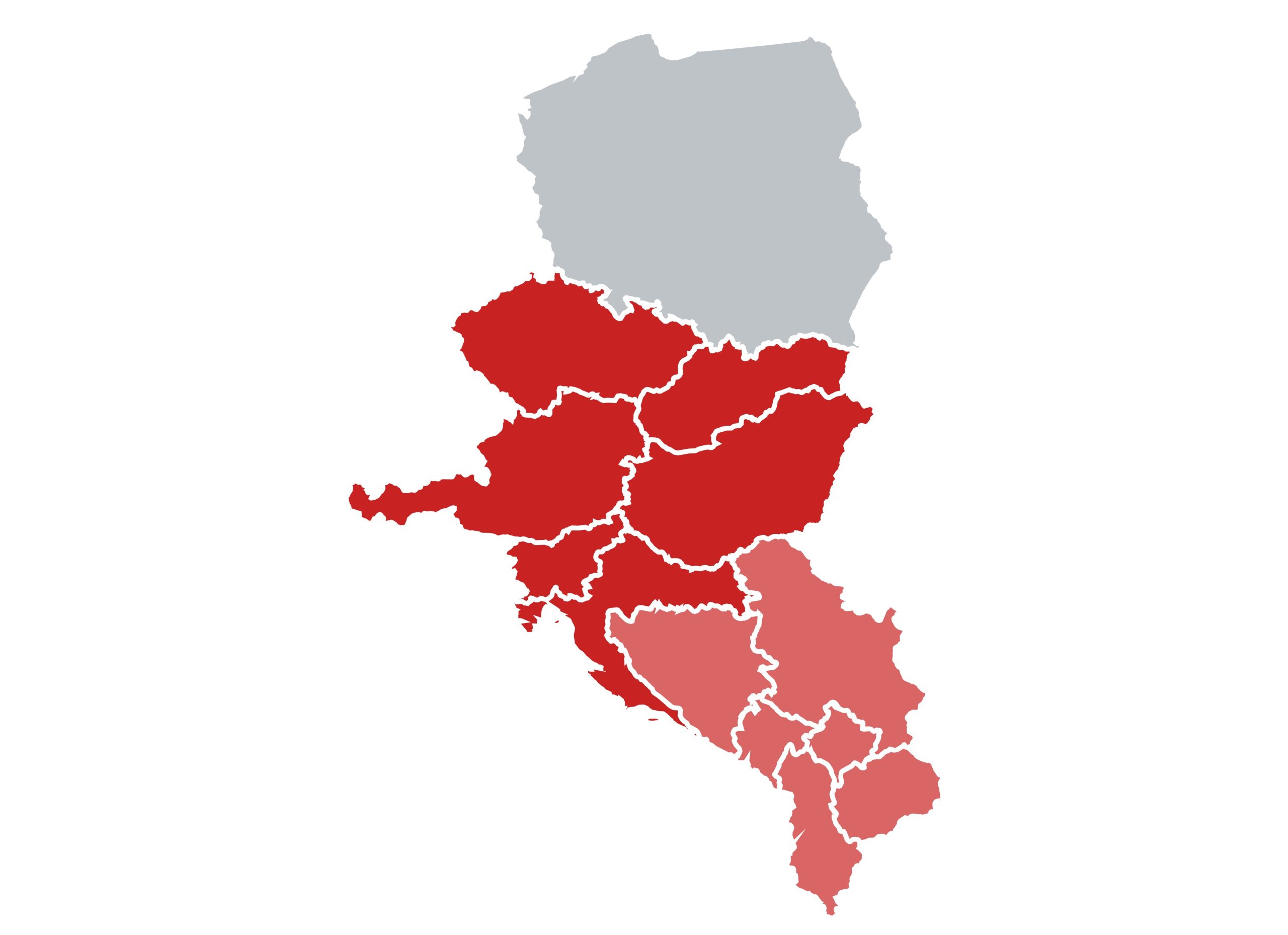 CEDC and the Western Balkan countries: Albania, Bosnia and Herzegovina, Kosovo*, Montenegro, North Macedonia and Serbia
Deepening and broadening cooperation with the partners in the Western Balkans is the CEDCs shared objective. For this purpose, the CEDC is and will remain fully committed to the EU integration of the Western Balkans. One way, to facilitate and support this objective is through increased cooperation among the CEDC countries and their regional partners in the Western Balkans. Therefore, the dialogue at the civilian and military levels is needed and valued. Mutual understanding and appreciation in this sphere are the basis for fruitful cooperation.
Western Balkans Defence College – strengthening the regions' resilience and improving its interoperability
To further increase interoperability, the CEDC proposed the establishment of a Western Balkans Defence College in Bosnia and Herzegovina. This would not only promote regional cooperation, but also support interoperability during the EU accession process.
The project proposal has already been submitted to the European External Action Service and the European Commission.
Shared strategic defence and security culture – an additional window to pave the way and speed up EU accession
All 27 EU member states must be committed to the Western Balkans. To pave the way and speed up EU accession of the Westen Balkans is the right decision, but it has to be accompanied by comprehensive reforms that help foster the region's independence. The CEDC and the projects of other formats intend to strengthen the resilience of the Western Balkans and to foster regional cooperation. This will pave the way towards a shared strategic defence and security culture.
Ukraine in the light of the protracted war – implications for the CEDC and the WB
In order to be able to overcome the multiple challenges we currently face, national defence and security institutions need to adapt. External hybrid threats intend to break the solidarity among the EU States as well as the solidarity among our European partners.
To counter these attacks, civil, psychological, economic and ecological national defence strategies play a particularly important role. We cannot allow third parties to influence public sentiment and thereby interfere with our national sovereignty. In this light, it is necessary to remain especially attentive in all spheres of public interest.
* This designation is without prejudice to positions on status, and is in line with UNSCR 1244 and the ICJ Opinion on the Kosovo Declaration of Independence.